11TH ANNUAL LAKE GEORGE VILLAGE OKTOBERFEST
LAKE GEORGE OKTOBERFEST - October 7th-9th, 2022
We've been featured on ResortsandLodges.com! Check out the article here:
https://www.resortsandlodges.com/travelblog/b/lake-george-oktoberfest/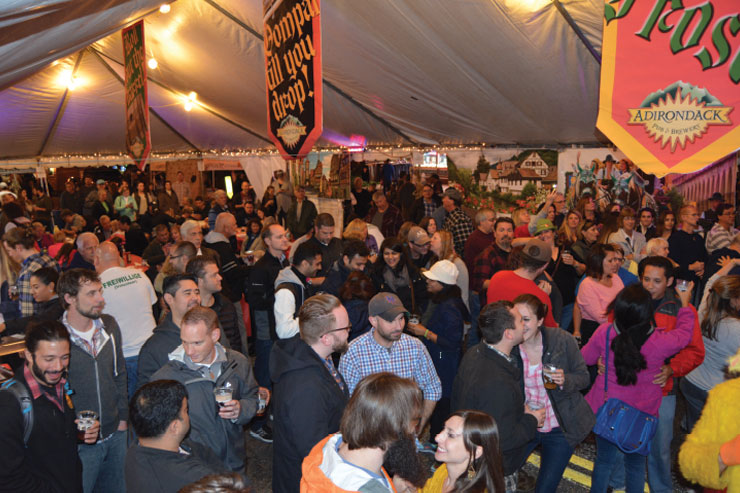 FRIDAY 5-10 PM ・ SATURDAY 12-10 PM ・ SUNDAY 12-5 PM
Join us for the Lake George Village Oktoberfest and Fall Festival on Columbus Day Weekend
on Canada Street across from Shepard Park! The heart of Lake George is
transformed into a Bavarian-style street fair as we celebrate the arrival of Fall in the Adirondacks.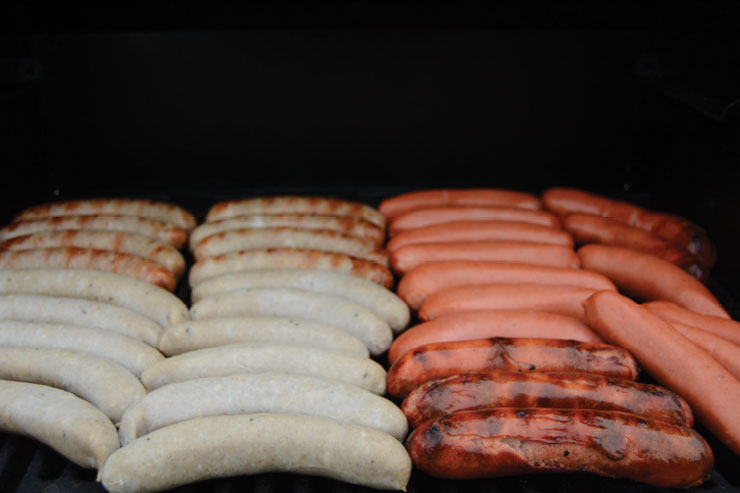 WHAT IS LAKE GEORGE VILLAGE OKTOBERFEST?
It is a FREE ENTRY event with: Nonstop German & Polka Music, Traditional Dancers,

Adirondack Brewery Beer Garden, Local Artisan Vendors, Carnival Rides, Bratwurst, Crafts,

Dancing, Knackwurst, Keg Tossing, Weisswurst, Potato Pancakes, Stein Hoisting,
Local Wine, Dancing Chicken, Fall Foliage, and so much more!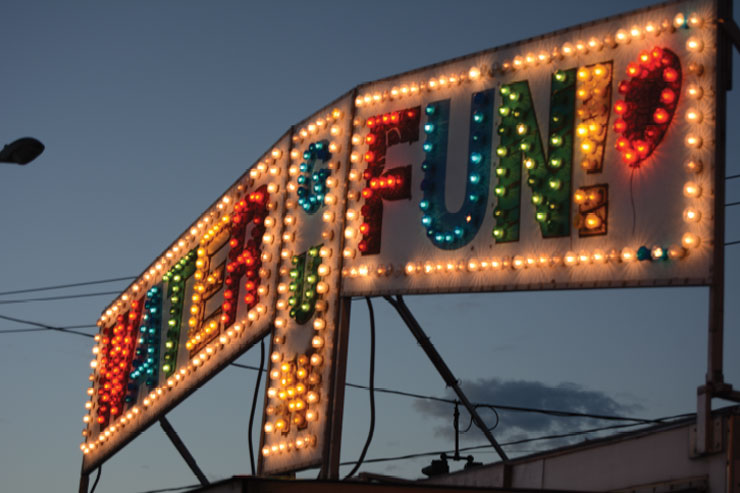 2021 ATTENDING VENDORS
(2022 Vendors Updated when available)
2021 Vendors
Adirondack Brewery

Authentic German Food, Beer & Wine

Adirondack Cotton Boutique

Clothing, Scarves, Apparel & Accessories

Anastasia & Magnolia

Adirondack Inspired Jewelry with Sterling Silver, Birch, Maple & Black Walnut Wood & Swarovski Crystals

Bath Fitter

Local, One-Day Installation Bathroom Remodeling

Cheeky Flamingo

Versatile Scarf Tops/Ponchos

Cheese Filled Company

Cheese Filled Pepperoni, Sausage & Pickles, Spreads

Cohn's Candle Bar

Craft Candles and Candle Melts

Dan's Farm Shack LLC

Breads, Cookies, Cinnamon Buns, Jellies, Honey, Peanut Butter

Farache Clothing

Handmade Sweaters, Ponchos, Blankets, Bag Backs, Handmade Jewelry

Feeling Polished

Independent Color Street Stylist, Color Street Nail Strips

Green Mountain Amusements

Carnival Rides:Train, Swings, Berry-Go-Round; Carnival Games, Inflatables, Carnival Concessions

Hudson Harmony II Inc

Handcrafted All Natural Bath & Body Products, Handcrafted SemiPrecious Gemstone Jewelry

Lake George Apparel

The Little Norwegian Candle Co.

Soy Container Candles, Wax Melts. Portion of sales goes to International Foundation for CDKL5 Research

Mosall's Grove

Cider Donuts and Hot & Cold Cider, Coffee Cider Donut Short Cake

Mr Potato

Hot Dogs, Cheese Fries, Chicken Tenders, Mozzarella Sticks, Water, Soda

Muddy Trail Jerky Co.

Jerky, Snack Stixs, Pickled Items, Spices & Seasonings, Baking Mixes

New York State Police Recruiter

Education on Trooper Candidate test & Recruitment

The Plaid Pancake

Belgian Waffles w/Optional Toppings

Rayzor's Edge Chainsaw Sculpture

Chainsaw Sculpted Bears, Owls, & Barn Wood Framed Adirondack Pictures

Right from The Hive

Honey - Candy, Beeswax Candles, Honey Soap, Natural Skincare, Balms, Honey Lotion, Perfume

Roger Kaye's Glass Art

Miniature Glass Art

The Ruff Road Pet Accessories

Pet Accessories-Collars, Leashes, Dog treats, Bandanas, Catnip Toys

Sammy's Country Wagon, LLC

Wraps, Steak Sandwich, Chicken Tenders, Burgers, Fries, Sweet Potato Fries, Lemonade

Santa's Place/Kris Kringle Kettle Korn

Kettle Korn, Crafts

Saratoga Garlic

Fresh Garlic, Aioli Varieties: Homestead, Sambal, Wasabi & Horseradish, Curry

Secur Weight Blankets & Arts

Hand Painted Jewelry from Painted Canvases

Soldier Solutions

Apparel, Decals, Sunglasses, Paracord Bracelets, Flags, Patches, Hot Sauces, Water Bottles

Travelers Kitchen, LLC

Wraps, Quesadillas, Tempeh Reuben, Chai Tea, Mint Iced Tea, Lime Rikki, Grape Spritzer

Walkyrie Arts

Handmade Ceramic Pieces-Ornaments, Roku Fired Necklace & Earrings, Laser Engraved Door Signs

Wax N Wix

Homemade Candles you design yourself

Wittenberg Carvers

Chainsaw Carved Bear & Moose, Carved and Woodburned Hiking Sticks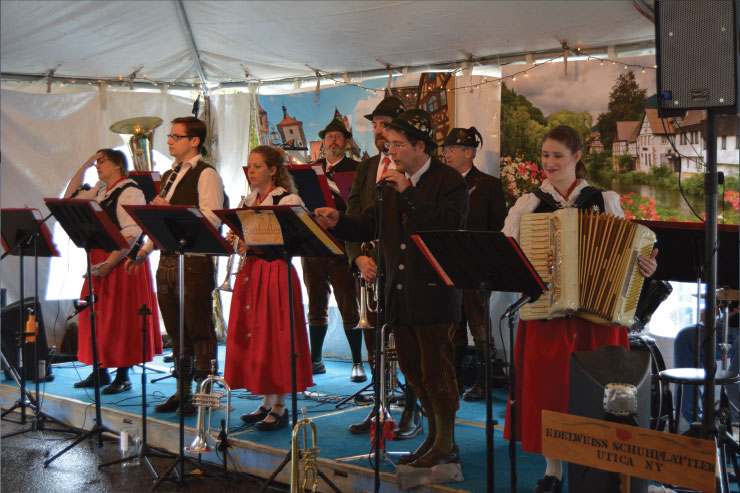 2022 LIVE MUSIC SCHEDULE - TBD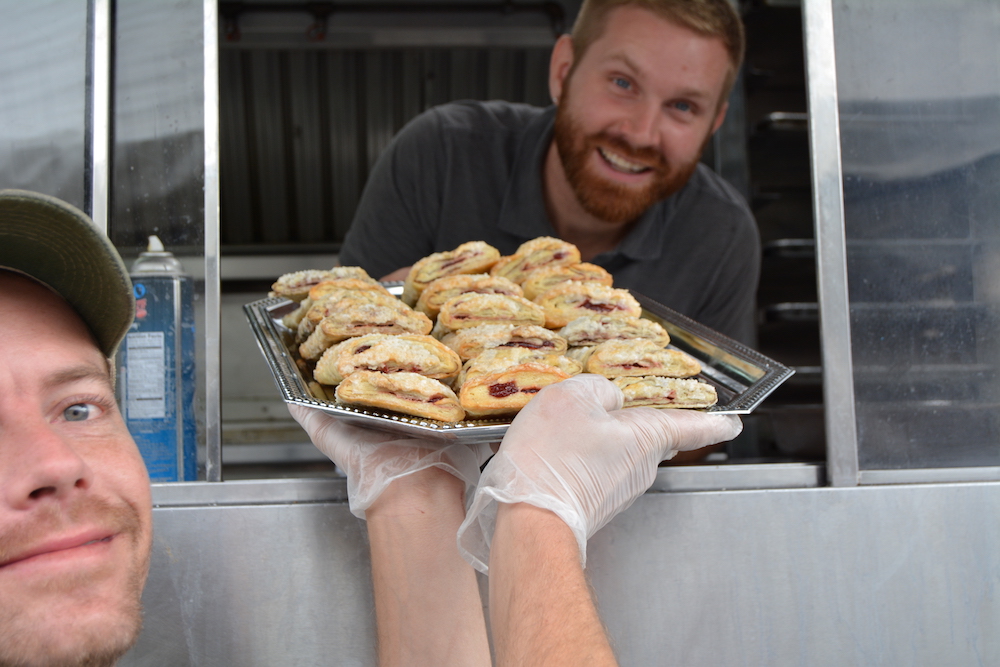 ADIRONDACK PUB & BREWERY
BEER GARDEN MENU 2021
FOOD
Giant Pretzel
Potato Pancakes
Jäger Schnitzel
Spätzle
German Potato Salad with Bacon
Bavarian Sausage & Roll - (Bratwurst, Knackwurst, or Weisswurst)
Bavarian Sausage Sampler - (All 3 types. Served with German Potato Salad)


BEER
NYS Oktoberfest, 6.2% ABV, 20 IBU
Bobcat Pilsner, 4.0% ABV, 15 IBU
Lake George's IPA Wave 12, 6.8% ABV, 60 IBU
Lake George Cider Project, 5.8% ABV
*All food and beer is CASH ONLY!*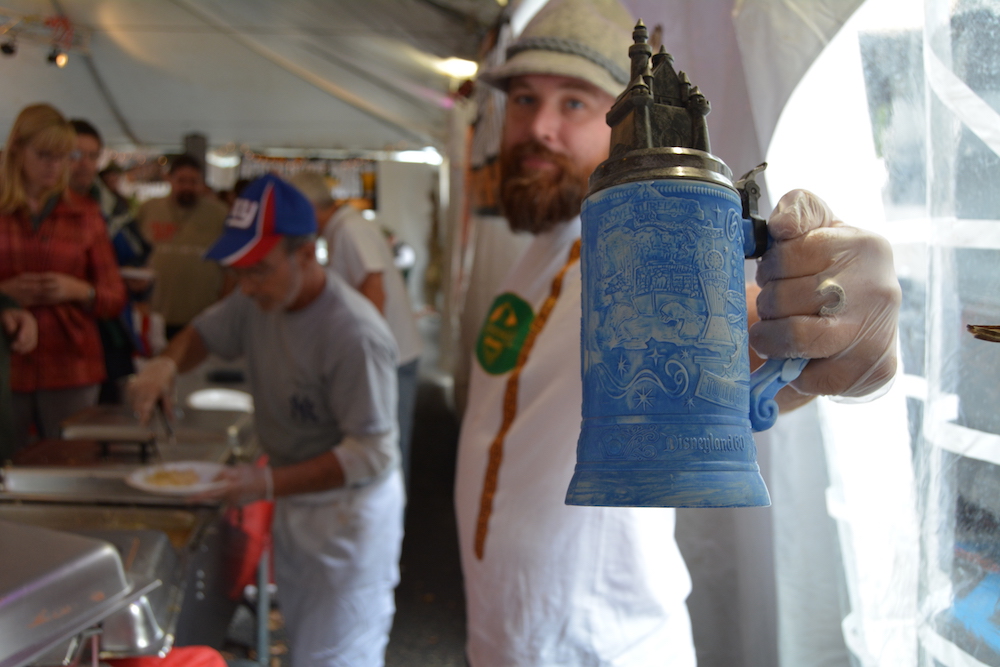 FAQ
Do Venders accept Credit?
While there are some vendors that are able to accept credit, it is highly recommended that you bring cash.
Many vendors, including the Adirondack Pub & Brewery Bier Garden, accept cash only.
Are Children allowed at Lake George Oktoberfest?
Absolutely! There are a ton of children's activities throughout the Lake George Oktoberfest weekend including,
crafts, games, carnival rides, and more! The event very family friendly.

Are dogs allowed at Oktoberfest?
Well-behaved, leashed dogs are allowed! The event takes place outside. Please clean up after your dog
and bring your own water/whatever else your pup may need during the event.

Are cooloers allowed at Oktoberfest?
Please no coolers. There are plenty of high-quality, local beverages available during the event.
Also, please no lawn chairs.

How do I enter the games and contests?
All you have to do is sign up! Find the sign up sheets posted near the Adirondack Brewery beer trailer.
Games and contests will take place in Shepard Park.

Is Oktoberfest Handicap Acessible?
Absolutely!

Is the event rain or shine?
Yes it is! There are large tented areas under cover if the weather does not cooperate.

Where can I park?
Free parking is available in the large Biscotti Brothers/High Peaks Distilling lot at 1 Canada Street.
Additional parking can be found on the side streets surrounding Canada Street.
QUESTIONS OR INQUIRIES?
Email: b.decook@adkbrewery.com