12TH ANNUAL LAKE GEORGE VILLAGE OKTOBERFEST
LAKE GEORGE OKTOBERFEST - October 6th-8th, 2023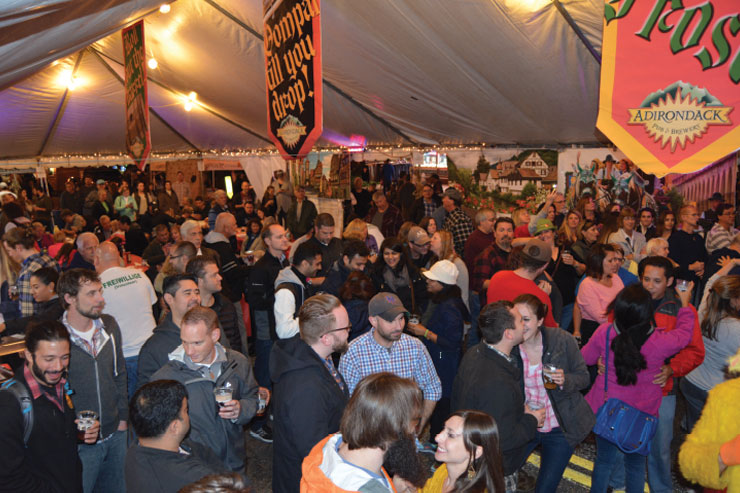 FRIDAY 5-10 PM ・ SATURDAY 12-10 PM ・ SUNDAY 12-5 PM
Join us for the Lake George Village Oktoberfest on Columbus Day Weekend
on Canada Street across from Shepard Park! The heart of Lake George is
transformed into a Bavarian-style street fair as we celebrate the arrival of Fall in the Adirondacks.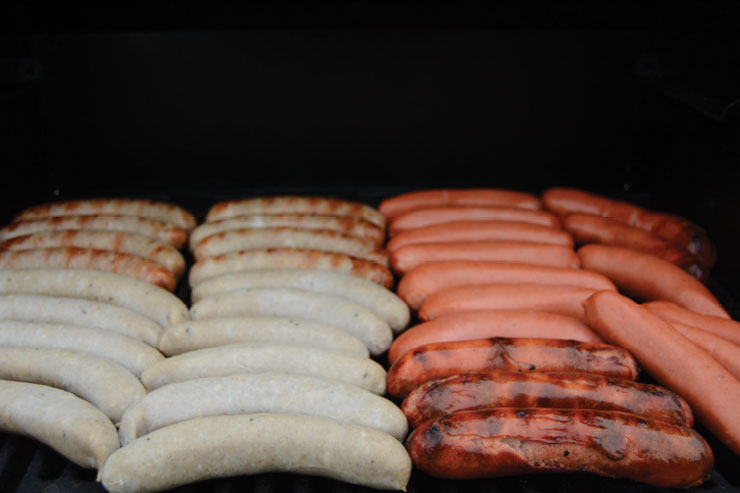 WHAT IS LAKE GEORGE VILLAGE OKTOBERFEST?
It is a FREE ENTRY event with: Nonstop German & Polka Music, Traditional Dancers,

Adirondack Brewery Beer Garden, Local Artisan Vendors, Carnival Rides, Bratwurst, Crafts,

Dancing, Knackwurst, Keg Tossing, Weisswurst, Potato Pancakes, Stein Hoisting,
Local Wine, Dancing Chicken, Fall Foliage, and so much more!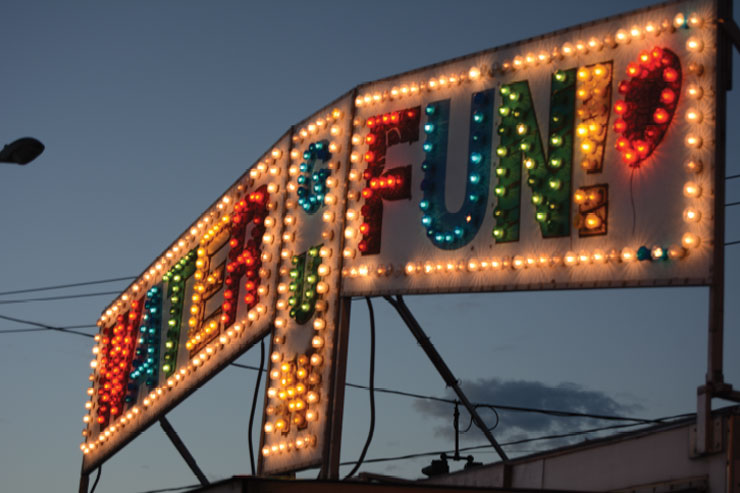 2023 Vendors
AARP
Adirondack Harvest
Arizona Box Furniture
Birdhouse Brokerage
BOHEMIAN ROOTS
Bounce Around
Carrie's Creative Crafting Corner
Cohns Candle Bar
Cre8ivology
Crystal Habitz
Dyes by harvest
Exotic Eyewear
Farache
Fashion Fits 4 U

freyja-LUXE
Garland Girl
Gifts N Glamour
Hudson Harmony II inc.
Lake George Apparel
Life solution
Muddy Trail Jerky Co
My Lake Boutique
Nature's Images by Brad Wanik
Northern Routes
Outer Peace
Palatable Pepper Products
Primitive Crow
Push Apparel

The Rayzors Edge Chainsaw Sculpture
Right from the Hive
Ruff Road Pet Accessories, The
Sammy's Country Wagon
Sew Something Creative
SHOP Signs
Sideline Designs
Simply Garlic
Soldier Solutions LLC
Stinky's Coffee Co.
Stunad's Italian ice
Tamara's Primitives
Travelers Kitchen, LLC
Wax 'n Wix
Wittenberg Carvers
2023 Entertainment Schedule
Friday (5-10 p.m.) Get your free Oktoberfest hat!
6 to 10 p.m. — Fritz's Polka Band at the Bier Tent Stage
Saturday (noon to 10 p.m.)
11:30 a.m. - 3 p.m. Herbs Accord A Tones at the Bier Tent Stage
1 p.m. Stein Hoisting 'MASSKRUGSTEMMEN'
2:30 p.m. Keg Toss
3 - 6 p.m. Alpenglühen (Alpenglow in English )-Chris Alsdorf at Bier Tent Stage
5:30 p.m. ROLL OUT THE BARREL - 'O'zapft is! - "It's tapped!"
6 - 10 p.m. Tonys Polka Band at the Bier Tent Stage
Sunday (noon to 5 p.m.)
12 - 5 p.m. Inseldudler at the Bier Tent Stage
Edelweiss Schuplattlers German Dance Group will be giving dance lessons and demonstrations of traditional German dancing.
Everyone is welcome to join — young and old!
Ed Schank - Traveling Accordion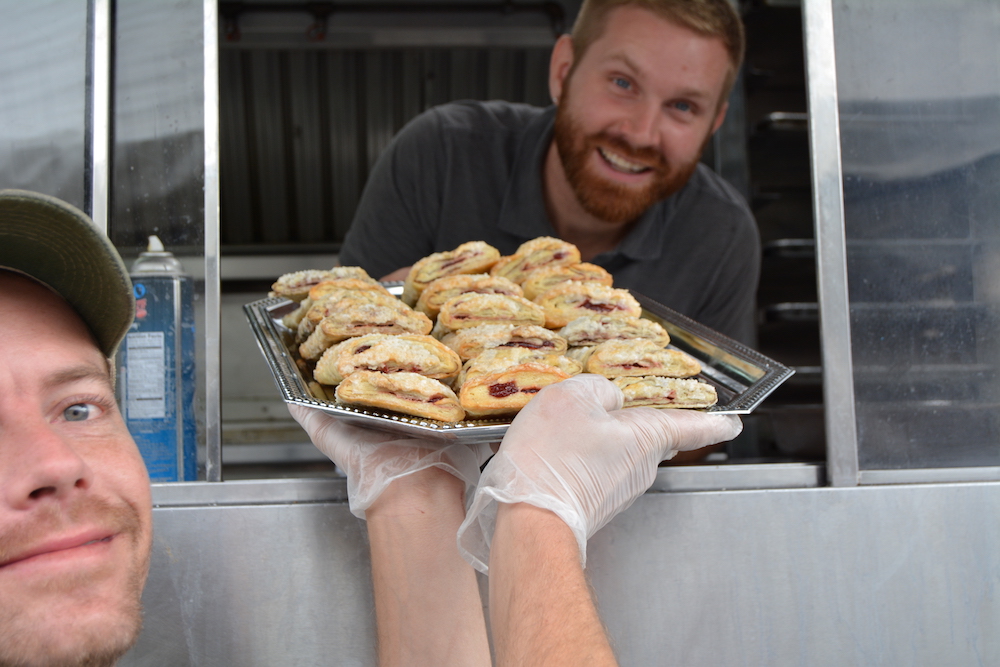 ADIRONDACK PUB & BREWERY
BEER GARDEN MENU 2022
FOOD
Giant Pretzel
Weiner Schnitzel - (with Sauerkraut and Mushroom Gravy)
Smoked Giant Turkey Leg
German Potato Salad
Bavarian Sausage & Roll - (Bratwurst, Knackwurst, or Weisswurst)
Bavarian Sausage Sampler - (All 3 types. Served with German Potato Salad, Sauerkraut, and Potato Pancakes)

BEER
NYS Oktoberfest, 6.2% ABV, 20 IBU
Bobcat Pilsner, 4.0% ABV, 15 IBU
Lake George's IPA Wave 12, 6.8% ABV, 60 IBU
Lake George Cider Project, 5.8% ABV
Snow Trout Stout, 5.0% ABV, 25 IBU
ADK Original Hard Lemonade, 6.0% ABV
Bear Whizz Root Beer, (non-alcoholic)
*All food and beer is CASH ONLY!*

Our 2017 Oktoberfest was featured on ResortsandLodges.com! Check out the article here:
https://www.resortsandlodges.com/travelblog/b/lake-george-oktoberfest/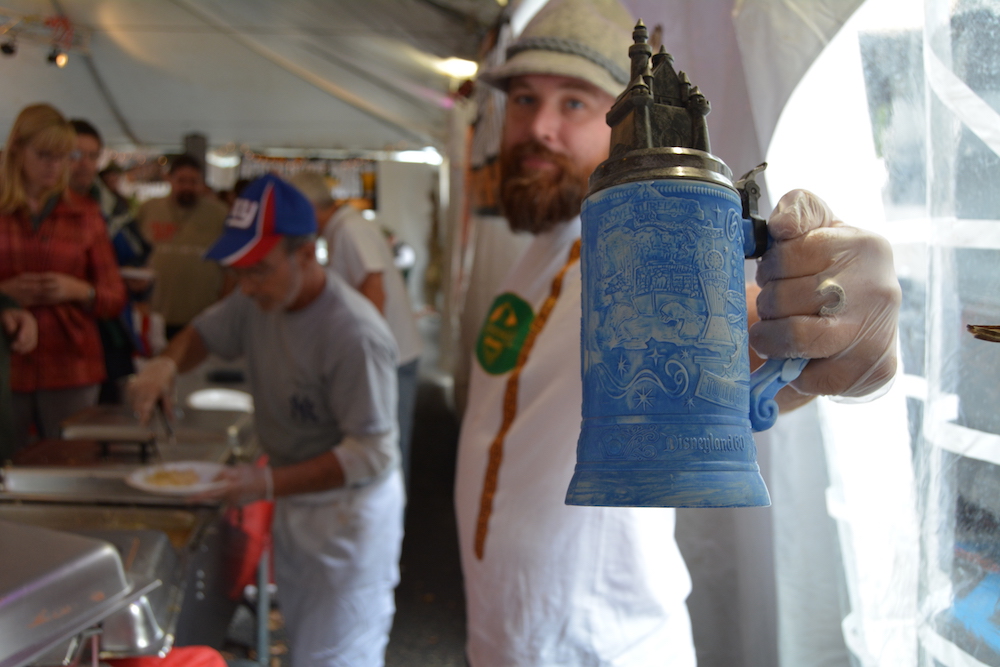 FAQ
Do Venders accept Credit?
While there are some vendors that are able to accept credit, it is highly recommended that you bring cash.
Many vendors, including the Adirondack Pub & Brewery Bier Garden, accept cash only.
Are Children allowed at Lake George Oktoberfest?
Absolutely! There are a ton of children's activities throughout the Lake George Oktoberfest weekend including,
crafts, games, carnival rides, and more! The event very family friendly.

Are dogs allowed at Oktoberfest?
Well-behaved, leashed dogs are allowed! The event takes place outside. Please clean up after your dog
and bring your own water/whatever else your pup may need during the event.

How do I enter the games and contests?
All you have to do is sign up! Find the sign up sheets posted near the Adirondack Brewery beer trailer.
Games and contests will take place in Shepard Park.

Is Oktoberfest Handicap Acessible?
Absolutely!

Is the event rain or shine?
Yes it is! There are large tented areas under cover if the weather does not cooperate.

Where can I park?
Free parking is available in the large Biscotti Brothers/High Peaks Distilling lot at 1 Canada Street.
Additional parking can be found on the side streets surrounding Canada Street.
QUESTIONS OR INQUIRIES?
Email: info.adkbrewery@gmail.com