7TH ANNUAL LAKE GEORGE VILLAGE OKTOBERFEST
We've been featured on ResortsandLodges.com! Check out the article here:
https://www.resortsandlodges.com/travelblog/b/lake-george-oktoberfest/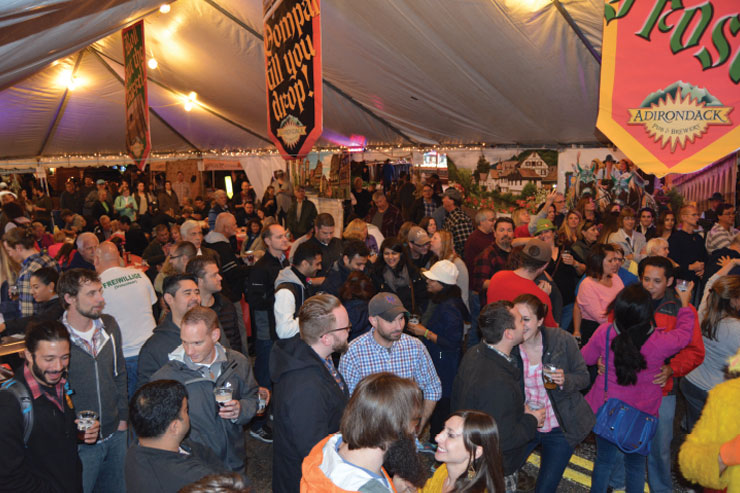 FRIDAY 5-10 PM ・ SATURDAY 12-10 PM ・ SUNDAY 12-5 PM
Join us for the Lake George Village Oktoberfest and Fall Festival on Friday, October 6th, 2017 through Sunday October 8th on Canada Street across from Shepard Park! The heart of Lake George is transformed into a Bavarian-style street fair as we celebrate the arrival of Fall in the Adirondacks.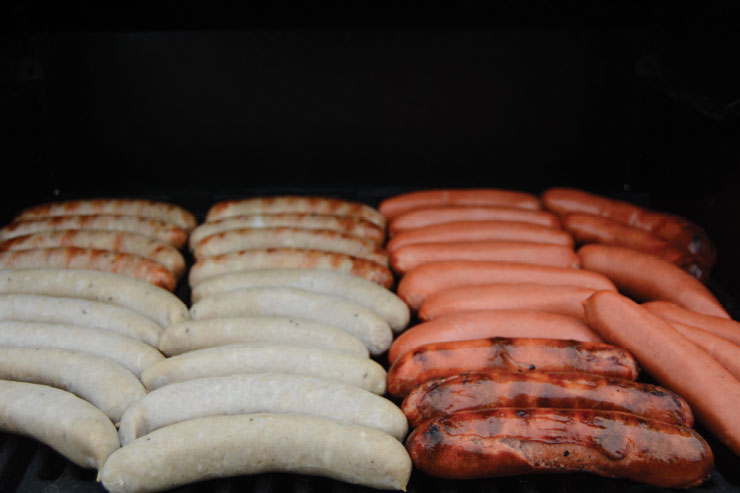 WHAT IS LAKE GEORGE VILLAGE OKTOBERFEST?
It is a FREE ENTRY event with: Nonstop German & Polka Music, Traditional Dancers, Adirondack Brewery Beer Garden, Local Artisan Vendors, Carnival Rides, Bratwurst, Crafts, Dancing, Knackwurst, Keg Tossing, Weisswurst, Potato Pancakes, Stein Hoisting, Pony Rides, Local Wine, Dancing Chickens, Fall Foliage, and so much more!
ATTENDING VENDORS
Updated 9/13/17 - Space Still Available. Still Accepting Applications
Adirondack Dream Catcher Farm - Pony rides, Petting area
Adirondack Winery - Delicious New York State Wines
Candies Bandies - Handmade Hairbands
Comfort Zone - Heat Packs
Family Crafts - American Girl Doll Clothes
Farache Clothing - Handmade Clothes & Jewelry
Gourmet Coffees - Hot & Cold Green Mountain Coffee
Green Mountain Amusements - Carnival Rides & Games
HIdden Hollow Maple Farm - Maple Products
Hudson Harmony II - Natural Bath and Body Products and Jewelry
J3:16 Enterprises LLC - Deep Fried Sliced Apples
Intention - Natural Batch Products & Home Decor
Lemons-R-Us - Lemonade, Hot Apple Cider
Marian's Stuff - German Novelties: Hats, T-Shirts, Blankets, etc.
Mason Concessions - Waffle Cart
Mosall's Grove - Cider, Cider Donuts, Cider Shortcake
Right from the Hive - Honey, Candles, Lotion, etc.
Sacred Heart Church, Lake George, N.Y. - Homemade Apple Pies
Sammy's Country Wagon, LLC - Wraps, Sandwiches, etc.
Sand Art Party - Sand Art & Spin Art
Santa's Place/Kris Kringle Kettle Korn - Crafts, Popcorn, etc.
Swirly Bracelets - Swirly Bracelets
Tapped Life - Craft Beer Lifestyle Clothing
Traveler's Kitchen - Currywurst, Spudwurst, Tempeh, Quesadillas
Wittenberg Carvers - Chainsaw Carvings, Hiking Sticks, & Signs
Yum Yumz - NJ Style Italian Ice
Zenwood Creations - Wood Products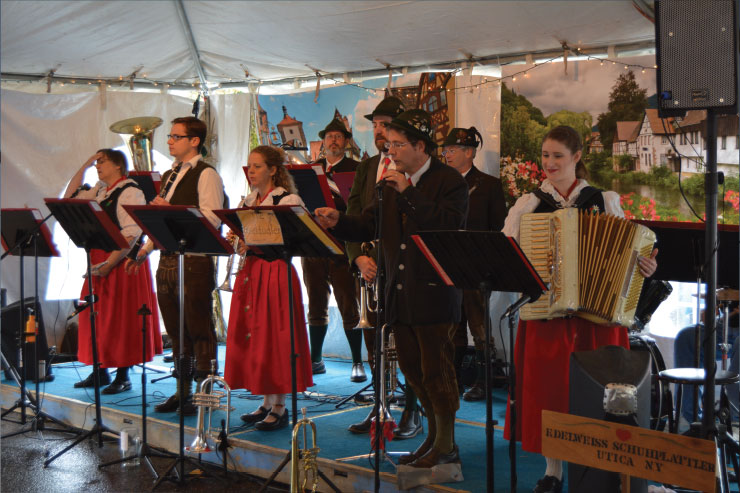 LIVE MUSIC SCHEDULE
Friday 10/6:
5:30PM - 10:00PM - Fritz's Polka Band

Saturday 10/7:
12:00PM - 1:30PM - Fritz's Polka Band
1:30PM - 5:30PM - Herb's Accord-A-Tones
5:30PM - 10:00PM - Tony's Polka Band

Sunday 10/8:
12:00PM - 5:00PM - Inseldudler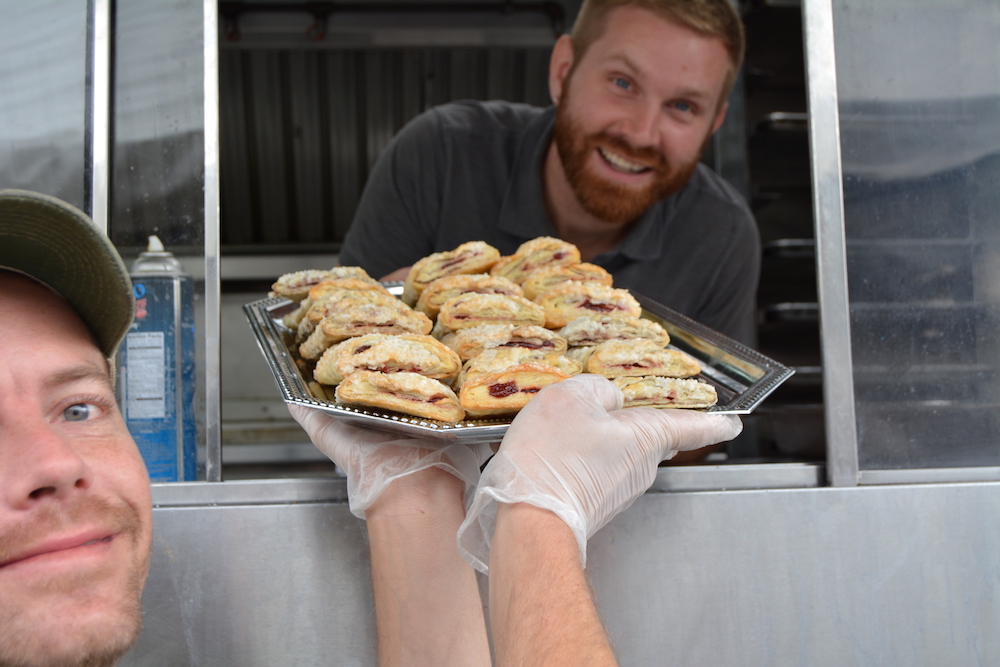 ADIRONDACK PUB & BREWERY BEER GARDEN MENU
Food:
-Giant Pretzel - $2.00
-Potato Pancakes - $6.00
-Spätzle - $4.00
-German Potato Salad with Bacon - $3.00
-Bavarian Sausage & Roll - $5.00 (Bratwurst, Knackwurst, or -Weisswurst)
-Bavarian Sausage Sampler - $14.00 (All 3 types. Served with German Potato Salad)
-Jäger Schnitzel - $14.00

Beer:
-NYS Oktoberfest, 6.2% ABV, 20 IBU - $5.00
-Bobcat Pilsner, 4.0% ABV, 15 IBU - $5.00
-Bear Naked Ale, 5.2% ABV, 30 IBU - $5.00
-Iroquois Pale Ale (IPA), 7.0% ABV, 70 IBU - $5.00
-Lake George Cider Project, 5.8% ABV - $5.00
*All food and beer is CASH ONLY!*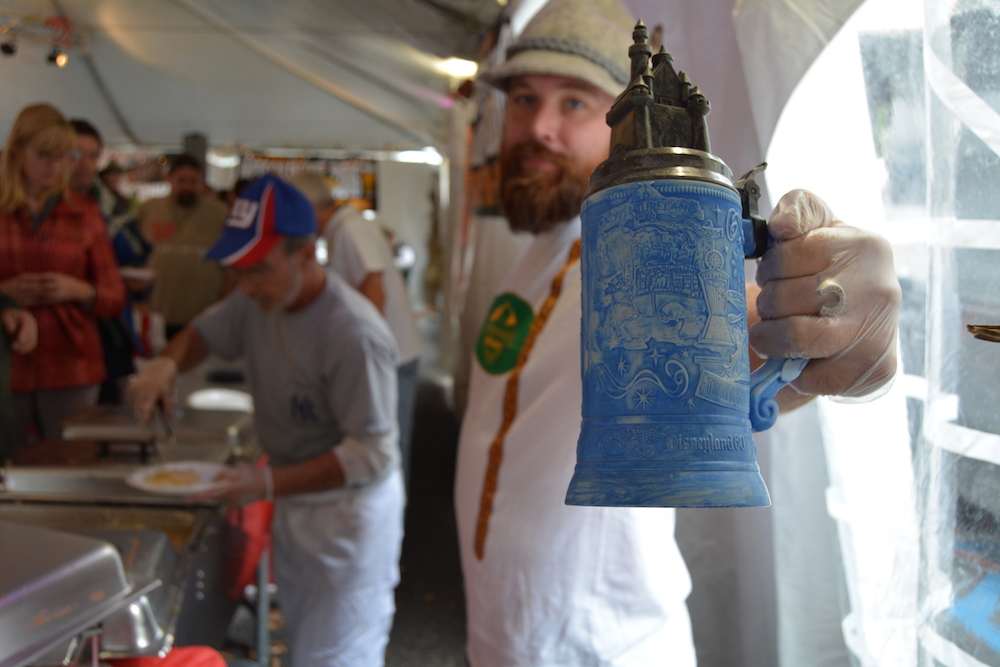 FAQ
Do Venders accept Credit?
While there are some vendors that are able to accept credit, it is highly recommended that you bring cash. Most vendors, including the Adirondack Pub & Brewery Bier Garden, accept cash only.
Are Children allowed at Lake George Oktoberfest?
Absolutely! There are a ton of children's activities throughout the Lake George Oktoberfest weekend including, crafts, games, carnival rides, pony rides, and more! The event very family friendly.

Are dogs allowed at Oktoberfest?
Well-behaved, leashed dogs are allowed! The event takes place outside. Please clean up after your dog and bring your own water/whatever else your pup may need during the event.

Are cooloers allowed at Oktoberfest?
Please no coolers. There are plenty of high-quality, local beverages available during the event. Also, please no lawn chairs.

How do I enter the games and contests?
All you have to do is sign up! Find the sign up sheets posted at the Adirondack Brewery beer trailer. Games and contests will take place in Shepard Park.

Is Oktoberfest Handicap Acessible?
Absolutely!

Is the event rain or shine?
Yes it is! There are large tented areas under cover if the weather does not cooperate.

Where can I park?
Free parking is available in the large Caffe Vero/High Peaks Distilling lot at 1 Canada Street. Additional parking can be found on the side streets surrounding Canada Street.
QUESTIONS OR INQUIRIES?
Email: p.cassella@adkbrewery.com
Phone: (518) 281-1014
Vendor Inquiries:
Email: bonniejdecook@gmail.com